Read Ebooks and listen to audiobooks from anywhere, anytime
All your favorite books in one place
Discover the best books and get unlimited access to them with just one tap. Read a book every day, or pick one of the many, specially handpicked collections such as business classics, most self-help, and relation or international best-selling books. Did you like the book? Buy it to support the author!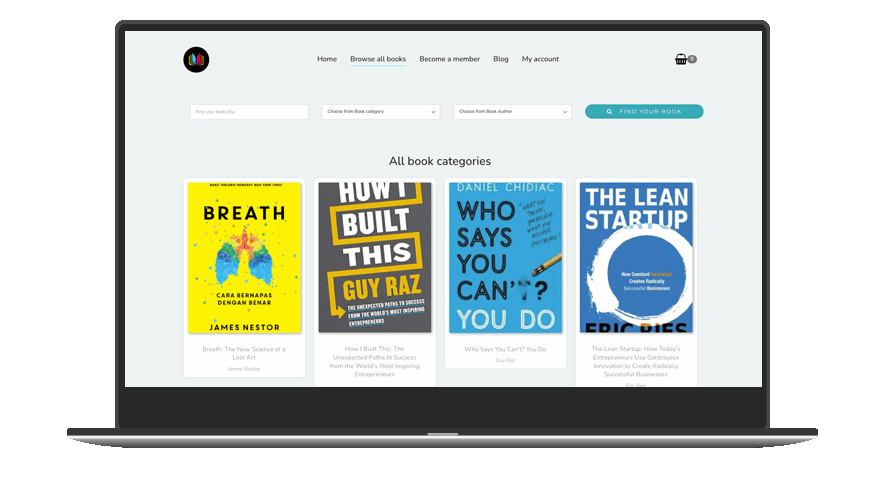 Newly Added
books

this Week
Variation of books
We have a huge variety of books to read. Whether you want something educational, motivational, or a book that helps bring your own development to greater heights
Easy to read
Browse through the library or find a book to read by typing in the author, category or title
Easy access
We give easy access, for you to read. Support the author if you want to have the book yourself.
All the books I need
I was starting to find myself feeling overwhelmed with all the books I needed to read, and Bookcity.io was the perfect website for me. It's a great, one-stop-shop for any and all books you could need! The website is navigable, easy to use, and offers all the latest books as well as classics. I am so grateful for this
Shanae Riggs
Best book website
There are many websites for books, but this is my absolute favorite, so nice and clean. And they have most popular books categorized.
Christie Mcleod
Another great source for knowledge
I was really skeptical at first. But this website gained my trust. It's a source of knowledge, motivates me to read and saves me a lot of money.
Jani Wulandari